6
MUST
TRY
MOISTURIZING
CLEANSERS
FOR
ALL
SKIN
TYPES
May 6, 2023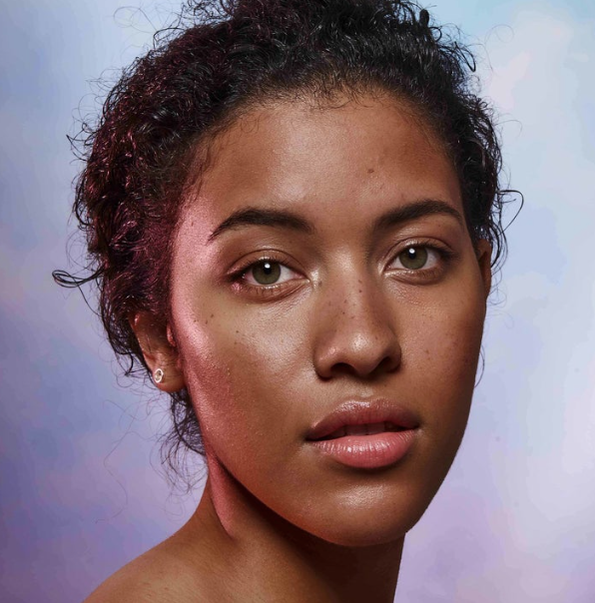 6 Must Try Moisturizing Cleansers for All Skin Types
These gamechanging formulations won't leave you feeling dry.
(Originally published on Beautyocracy.com, 2022)
Cleansers have come a long way! A tendency towards anti-oil and moisture-stripping products has eased in presence, and there's now a plethora of options for a variety of skin types. From classic gel and foaming formulations, creamy liquids or balms, to oil cleansers and even capsules, cleansing has evolved into a fascinating category in itself. Classically, cleansing was mainly thought of simply as a way to remove oil, dirt, and grime, along with end-of-day makeup, but the evolution of the skincare space paired with a return to some traditional perspectives has resulted in a shift in priorities. It's now acknowledged that cleansing can impart a variety of benefits beyond cleaning and can be the first step in realizing some crucial skincare goals, such as combating dehydration, pigmentation, and dullness. The dawning of this awareness has been responsible for the creation of textures and formulas that prioritize hydration above all else and nowhere near resemble the cleansers of the past. These brands are leading the way with consistencies that soothe and hydrate in ways that go far beyond the usual expectations.
Klur
Gentle Matter Daily Moisture Cleanser
An elaborate, esthetician-developed, and non-foaming gel formula that's gentle enough for any skin type, Klur's Gentle Matter Daily Moisture Cleanser deeply cleanses while lifting impurities and delicately resurfacing the skin. It's versatile and can be applied wet or dry, and massaged and rinsed with cool water for a refreshing effect. A base of green tea leaf water, white tea, and ginkgo biloba extracts, combined with a wide variety of botanical ingredients, makes this cleanser a one-of-a-kind formula that's sure to be cherished in any skincare routine.
Becalia Botanicals
Ditching a lather and opting for the feeling of creaminess instead, Becalia Botanicals' Colada Non-Foaming Cleanser goes the extra mile to not only preserve moisture but make sure no existing stores are stripped in the process. By massaging a small amount of the moisturizer-like cleanser into wet skin, dirt and grime are lifted while replenishment is added thanks to nourishing ingredients like kokum seed butter, organic aloe, and wild geranium extract. This non-foaming alternative leaves skin feeling cared for, rather than parched, and resembles three crucial steps in one: cleansing, toning, and moisturizing — revolutionizing the way we think about the purpose of a cleanser.
booni doon
Taking sustainability to an entirely new level, booni doon has designed a cleanser that comes in the form of single-use capsules. These small and pearly parcels can appear mysterious at first, but the contents pack an environmentally-conscious punch that's easy to experience. The vegan CALM Cleansing Capsules contain a combination of plant-based powders including colloidal oats, lavender flower, and dragon fruit that activate with the addition of water, creating a calming, lightly foaming and gently exfoliating effect. What makes the process even more novel is that the capsules are 100% biodegradable and can easily be dissolved in water, resulting in a zero-waste ritual.
Niawen Skin
For many years, the vilification of oil was standard in the mainstream skincare space, but opinions have transformed, and now oil-based formulas are being embraced. Niawen Skin's Nurturing Cleansing Oil is a perfect example of this change. Its rich and soothing texture is a base for an earthy and aromatic plant infusion of ingredients like thyme, willow, and dandelion. Evening primrose is the star carrier oil, along with red raspberry, tamanu, black seed and carrot seed oils, making it a moisturizing powerhouse. It also contains elements that can combat breakouts and irritation, is made for all skin types and, contrary to previously held beliefs about oil, won't contribute to congestion.
hanahana beauty
black + brown exfoliating cleanser
Handcrafted in small batches, hanahana beauty's black + brown exfoliating cleanser is a moisturizing gem that defeats all stereotypes about the potential abrasive effects of exfoliation. Using brown sugar, organic honey, rose water, and black soap, the formulation delicately cleanses, resurfaces, calms, and reinforces moisture, resulting in a rejuvenated and radiant complexion. The traditional African ingredients included have been used for thousands of years and provide a divine and sensorial experience that will not disappoint. In addition to creating skincare inspired by ancestral practices, hanahana beauty gives back and aims to bring its brand philosophy full circle by working collaboratively with women's cooperatives in Ghana.
Vamigas
OLINDA Prickly Pear, Acai & Chia Clarifying Cleanser
Vamigas' OLINDA Prickly Pear, Acai & Chia Clarifying Cleanser combines clarifying and moisturizing action using a lightweight fusion of powerful oils that lift impurities and nourish the skin beneath. Contrary to popular belief, oil cleansers come in a wide range of consistencies, and the base of chia, jojoba and prickly pear seed oils in this option proves to be on the lighter end of the spectrum. Ideal for those looking for a less heavy experience, this cleanser is packed with antioxidants that serve to protect and prevent skin damage. It also doubles as a makeup remover and can be used with a cotton or reusable pad to remove eye makeup, making it a great option when wanting to minimize steps in a skincare routine.
456 Skin
Come Clean - Cleansing Oil for Darker Skin Tones
456 Skin is a forward-thinking brand that focuses on products made for melanated skin and offers customization based on skin type. Their Come Clean Cleansing Oil for Darker Skin Tones is a complex combination of ingredients that adequately cleanse, soothe and approach skin concerns from a variety of angles. Consistent use works to balance sebum production, boost tissue oxygenation and fade pigmentation spots — all benefits that are not typically expected from a cleanser, showing just how much skincare and cleansing options have evolved. The formula also emulsifies and can be easily rinsed off, which is a feature that not all oil cleansers possess. Overall, it's an impressive candidate for getting familiar with an oil-based regimen for the very first time or adding to a skincare expert's collection.

Moisturizing cleansers come in a wide variety of forms and not only promise to hydrate skin, but they also offer endless additional benefits. Approaching cleansing as an obligatory and boring initial step in a skincare regimen is no longer the dominant perspective, and finding ways to address skin concerns in that initial step is becoming the norm. Choosing the right texture, consistency, and ingredients in this expanding category is a fun endeavor that can flip a traditional skincare routine on its head and solely relying on a moisturizer to do all of the work is officially an outdated ideology.