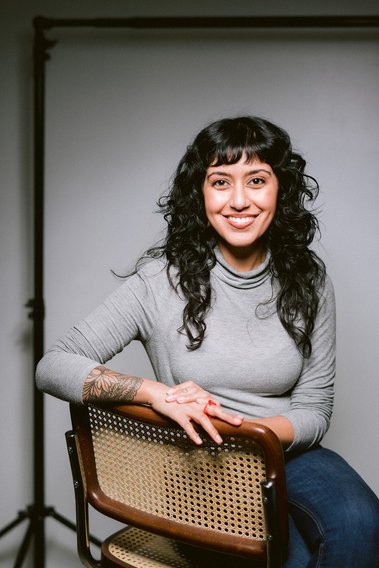 Christine Jairamsingh is a writer, consultant, and makeup artist. With eighteen years experience, she has explored a unique combination of roles in beauty, fashion, and wellness, including marketing, product development, retail curation, and working on-set for fashion and commercial photoshoots. Her makeup work has appeared in Vogue Portugal, Elle CI, and Fashion Magazine, and is a testament to her love of color, skincare, and elevating authenticity and creativity.
Christine has worked with prominent brands and retailers such as The Detox Market, Aveda, MAC Cosmetics, MOB Beauty, Province Apothecary, and Tata Harper. Her consulting work involves a specialized focus on independent brands and demystifying the sea of choices and demands in developing and niche parts of beauty. She incorporates unique insight and direction based on an ever-growing knowledge base and hands-on expertise in designing and facilitating education, witnessing and forecasting trends, testing and developing products, and gathering both insider and consumer feedback.
In addition to working behind the scenes, Christine is consistently exploring the foundations of beauty while finding ways to deconstruct one-dimensionality and lack of inclusivity. She believes beauty is free-form, fluid, and a tool for expression and empowerment rather than perfection. Years of varied professional and personal experience has led her to focus on constructively voicing and bringing criticisms to light, while working on initiatives to push for change. She is currently using writing as a medium to express her vision for the evolution of fashion, beauty, and wellness, with an emphasis on highlighting BIPOC history, perspectives, and talent.
EMAIL: christinejair@gmail.com . LINKED IN . INSTAGRAM . NEWSLETTER . PAYPAL
SELECT CONSULTING AND (COPY)WRITING CLIENTS
Saje Natural Wellness, MOB Beauty, Zak Communications, Beautyocracy, Make This Universe, Health Hut, Zyderma, Laurel Skin, Dress to Kill Magazine, Wildcraft Skincare, Impact Kitchen
SELECT PUBLICATIONS
(MAKEUP AND HAIR)
Vogue Portugal, Cosmopolitan, Globe Style Advisor, Vogue Italia, i-D, Fashion Canada, Flare, ELLE, Essence, Contributor Magazine, Schon Magazine, Caleo Magazine, Vancouver Sun, Vanity Teen, Cake Mag, Lamono Magazine, GLASSbook, Zeum Magazine, Georgie Magazine
SELECT BEAUTY AND FASHION CLIENTS
(MAKEUP AND HAIR)
Andrea Iyamah, Corey Moranis, Bullyboy Lingerie, Omi Woods Jewelry, kotn, Fortnight Label, Minnow Bathers, Jewels & Aces, Eliza Faulkner, Province Apothecary, Kjaer Weis, Tata Harper, Vapour Beauty, Aveda, Florés Boticario, L'Occitane, L'Oreal, CoverGirl, Pantene, Lancôme, Maybelline