(Originally published in Dress To Kill Magazine, December 2019)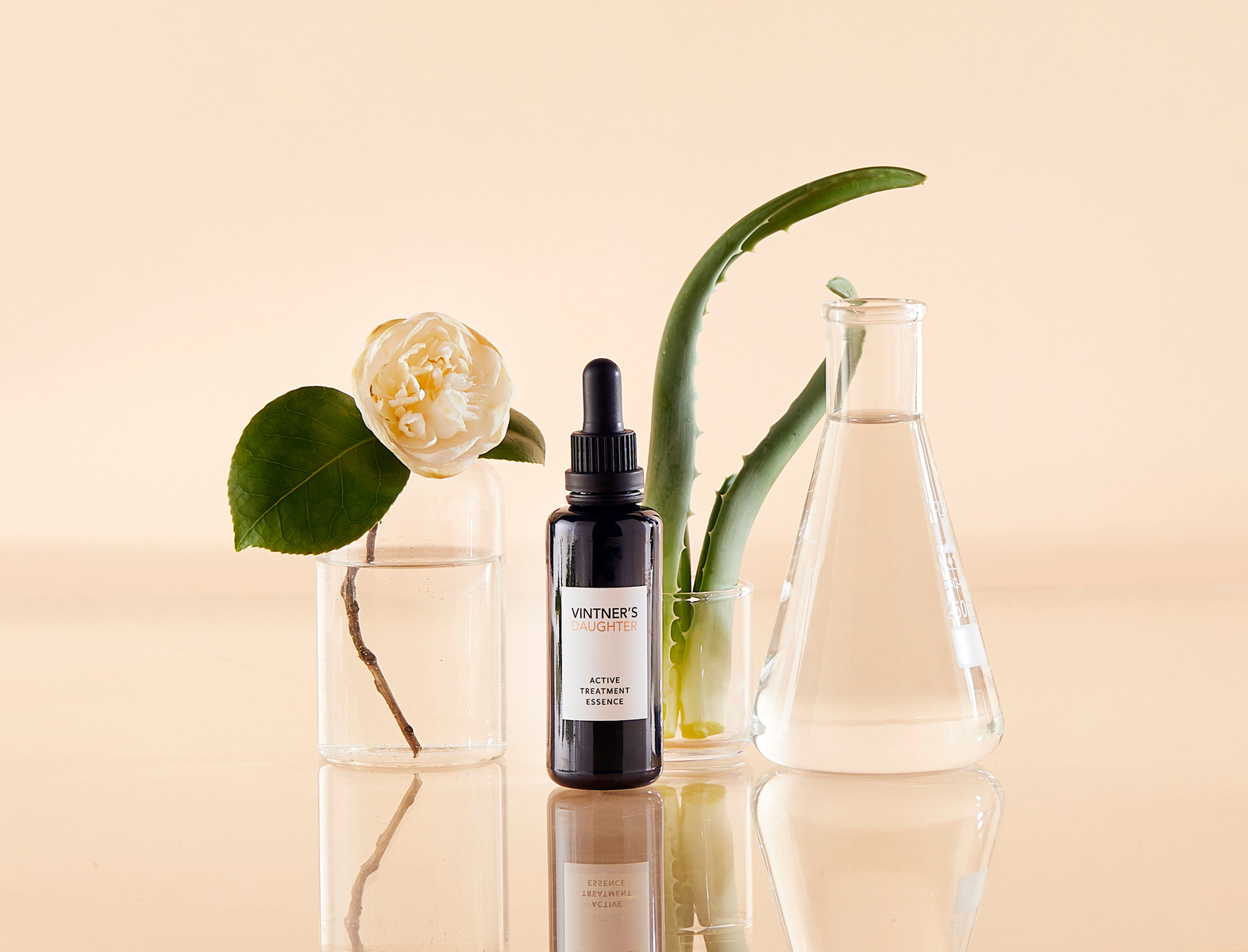 There's no denying it, clean beauty now rivals classic luxury as the go-to for indulgent self-care. This holiday season, expect to see these rising and soon-to-be mainstream brands on everyone's list. From unisex skincare to unconventional hair care, the line between wellness and beauty has officially been blurred, and we couldn't be more tempted to try a new approach.
Unique textures, aromas and gadgets are blowing up the luxury clean beauty industry, and it's impossible not to take note. From concentrated plant extracts to proprietary skin actives, the collision of natural with science is creating products with a sought-after experiential factor and promising results. Plus, the outdated granola aesthetic associated with good-for-you beauty is no longer a thing. These picks are desirable on every level.
Stay ahead of the trend and please those closest to you (and yourself) with these coveted selections. They may be indie now but will be household names soon enough.
1. Act + Acre Scalp Detox

Using cold processing methods to preserve nutrient quality and the performance of their formulations, Act + Acre boldly stands out from their clean hair counterparts. Their philosophy and celebrity hairstylist-backed approach of addressing scalp health first to get soft and hydrated locks is gaining rave reviews from their American customers. The brand just recently landed in Canada and is flying off the shelves, so make sure to grab one for yourself, too.
Available exclusively at TwentySeven in Canada. $56
2. NOTO Botanics Basil Yarrow Mist

Upon launching, NOTO Botanics made a bold statement, declaring that the entirety of their line is inclusive, with no recommendations based on a specific gender or sex. Similarly, their skincare and colour products range in texture and uses, encouraging an equally fluid and freeing take on personal beauty. A prime example of this is their Basil Yarrow Mist. With a seafoam shade and fresh, herbal scent, it offers an experience unlike any other toning mist and can be used for face, body and hair. Expect the declaration of gender neutral and an increase in versatility in beauty products to no longer be niche in seasons to come.
Available at Health Hut, $40
3. Maya Chia The Eye Achiever

Maya Chia's Multi-Correctional Eye Serum contains an impressive combination of intensive antioxidants and marine-derived actives submerged in their star ingredient - supercritical chia seed oil. The serum refreshes, revitalizes and gently absorbs with no surface residue (just a glow), making it a friend, not a foe, when applying concealer on top. Gift it to the hardest working, late night lover on your list. They'll adore the cooling, rollerball applicator after a long day.
Available at The Detox Market, $89
4. Pura Botanicals Overnight Mask Collection

Heavenly scents and candy-like swirls of whipped, mousse-like textures is what makes this holiday set from Pura Botanicals truly something to treasure. Their original Overnight Watermelon Mask quickly became a fan-favourite and led to the expansion of their mask offerings in order to cater to a variety of skin types. These multipurpose and restorative treatments address a range of skin concerns from fine lines to breakouts, dullness and dehydration, and are a divine treat to be enjoyed during any nighttime skincare ritual.
Available at Pura Botanicals, $68
5. Plant Apothecary Be Well Body Wash

A minimal ingredient list containing concentrated and invigorating essential oils are some of the perks of this visually appealing and gently foaming body wash. It comes in five scents paired with different uplifting messages. Be Well is the liveliest of the bunch and is incredible as a boost for early mornings. There's no way to walk by it without wanting to try it, making it a great gift to pop in the shower for an entire family or someone who loves the gym.
Available at The Detox Market, $22
6. Vintner's Daughter Active Treatment Essence

Vintner's Daughter's hugely successful Active Treatment Serum created a cult following of die-hard fans who will unanimously admit that the high-end price point is 100% worth it. They've been impatiently waiting for a sophomore product and that's where the Active Treatment Essence comes in. With over 30 botanical ingredients, the essence acts as a hydrating, high-powered serum base that includes vitamin C, hyaluronic acid, plant stem cells, and micro-exfoliating acids. What more could you ask for? Your skincare obsessed BFF will thank you endlessly.
Available at Health Hut, $310
7. Skin Gym Face Sculptor

With the rise of clean beauty has come an increased awareness and obsession with beauty tools of all kinds. Multicoloured rollers, d.i.y microneedling, gua sha, and self facial massage…the list of methods are endless and enticing, to say the least. Skin Gym offers many of the above-mentioned tools, but their Face Sculptor is especially intriguing. With its neutral colours and less commonly found design, it's an attractive destressing and jawline defining tool for anyone's bedside table.
Available at Nordstrom
8. Ayuna Cream, Natural Rejuvenating Treatment - Light (86)

New to the Canadian clean skincare "scene" (yes, it does exist), Ayuna has immediately set itself apart with its custom philosophy and approach. Boasting rare rejuvenating phyto-peptides and deliberately minimizing the names and routines associated with their products, they are in a much-desired league of their own. The highly regenerative Cream Light is the definition of luxury and a blessing if received in the dead of winter. Aesthetically, the line is made for adorning a beautiful vanity, making it a must-have for any skin guru's shelfie.
Available at The Detox Market, $270